Food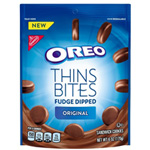 Free Oreo Thins Bites
Viewpoints has a new sampling opportunity available! Complete the survey for a chance to receive Free Oreo Thins Bites! If selected, you'll be contacted with further details and then just leave a review in exchange for trying the product for free!
GET IT NOW!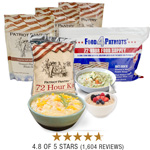 Free 72-Hour Survival Food Kit!
The Red Cross and FEMA both recommend that every American have at least 72 hours of NON-PERISHABLE food on hand in case of an emergency. Order your Free 72-Hour Survival Food Kit today! It includes 16 servings of delicious and nutritious survival food rated for 25 years of storage. That's enough non-perishable food to get through a 72-hour crisis. They just ask that you cover the shipping cost. This is NOT a subscription. There is no autoship or recurring billing and no obligation to purchase anything else ever.
GET IT NOW!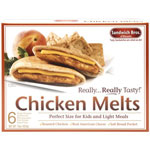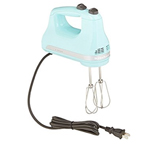 KitchenAid 5-Speed Ultra Power Hand Mixer - $29.99 Shipped (Reg. $59.99)
For a limited time save 50% on this highly rated mixer at Amazon. The KitchenAid ultra power 5-speed hand mixer is perfect for nearly all of your mixing needs. Five speeds and two stainless steel turbo beater accessories provide you with the power and control to mix up your favorite cookie dough, mash potatoes and so much more.
GET IT NOW!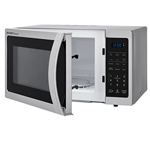 Sharp Countertop Microwave Oven - $47.84 Shipped (Reg. $59.34)
This compact 0.9 cu. Ft. Microwave is ideal for snacks, beverages, frozen meals and reheating. Its small footprint fits just about anywhere, while its roomy 10.6" carousel turntable is big enough for a full-size dinner plate. 900 watts of power give you rapid reheating and fast cooking. Modern, brushed Stainless Steel finish with scratch-resistant glass door complements your style.
GET IT NOW!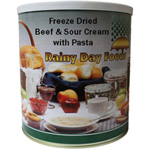 Free Emergency Meal Kit
Get a Free Emergency Meal Kit from Rainy Day Foods. Choose from Beef Stroganoff with Noodles, Lasagna with Meat Sauce, or Chicken Teriyaki with Rice.
GET IT NOW!
Free FitFreeze Ice Cream Sample Pack!
Get a Free FitFreeze Ice Cream Sample Pack! Choose from Vanilla or Chocolate. FitFreeze Ice Cream contains 15g of protein & 7g of fiber, is Low in calories & sugar and 100% natural & gluten-free! Just pay $4.95 shipping. There are NO hidden fees, surprise charges, or recurring billing, EVER! When you get to the page, scroll about 2/3 down the page to order yours!
GET IT NOW!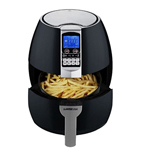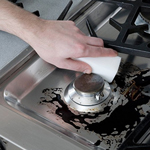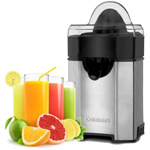 Cuisinart Pulp Control Juicer - $23.99 (Reg. $55.00)
For a limited time save 56% on this highly rated Cuisinart Pulp Control Juicer in stainless steel at Amazon. From the smallest lime to the largest grapefruit, this Pulp Control Citrus Juicer gets out more juice more efficiently. The adjustable auto-reversing reamer features custom pulp control settings for your family's preference. Shipping is Free over $25 or get Free 2-day shipping on any size order with Amazon Prime.
GET IT NOW!