Surveys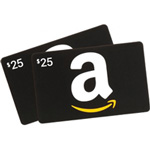 Catch Panel - Earn Free Amazon Gift Codes!
Now recruiting males! C Space is a company that helps brands grow by connecting them with their customers. You can directly impact a variety of brands who work with C Space like Bose, Nestle, Walmart, McDonald's, Samsung and more. Plus, you'll Earn Free Amazon gift codes for your participation!
GET IT NOW!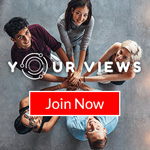 Your Views Community Now Recruiting!
Join the Your Views Community and download the Consumer Insights App to your mobile phone, computer, and/or tablet. You will be PAID CASH every month for each device you have the app installed on. You will get to participate in market research through surveys, discussions, and polls and have the unique opportunity to influence the evolution of products and services, while earning rewards like gift cards. Get in Now before it fills!
GET IT NOW!
Nutrition Insiders Panel - Free Samples, Rewards & Prizes!
Join the Nutrition Insiders Panel! You'll earn rewards and free samples just for participating and giving your opinions on nutrition, products, fitness, and healthy living topics. There are also lots of awesome monthly prizes!
GET IT NOW!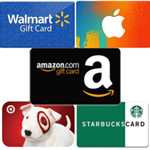 Panelists Needed - Free Rewards From Your Favorite Brands!
Harris Poll Online is looking for 500 people to join their exclusive online research panel. If selected, you'll be able to earn Free Rewards From Your Favorite Brands including Amazon, Walmart, Apple, Starbucks and many more in exchange for sharing your opinions about popular brands and products!
GET IT NOW!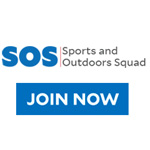 Sports & Outdoor Enthusiasts Needed - Free Gift Cards!
Sports & Outdoor enthusiasts are needed for the Sports and Outdoors Squad! As a member of the SOSquad you'll have a lot of opportunities to earn great rewards by sharing your opinions & ideas through fun and exciting activities like: Interactive Surveys, Discussion Boards, Quick polls & more! You'll earn points for everything you do! Points can be redeemed for dozens of premium gift cards. The more you participate, the more you earn. It's really that easy - and fun!
GET IT NOW!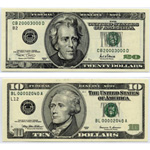 Free $30 - To Spend Immediately!
Take a simple survey and Get $30 in Reward Points to spend IMMEDIATELY!
GET IT NOW!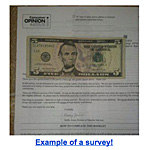 Free $5 in the Mail (Snail Mail)!
Consumer Opinion Institute is currently looking for Males & females to earn cash and prizes for taking surveys online & through the US mail. They send paper surveys through the mail at random and usually with a $5 bill included! Sign up for Free and be sure you confirm your email!
GET IT NOW!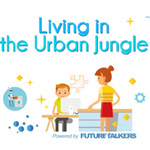 Exclusive Panel - Women In New York City Needed - Fantastic Rewards!
Join this exclusive panel, take the opportunity to make a difference in the creation of products and services through weekly challenges and fun tasks, and earn fantastic rewards!
GET IT NOW!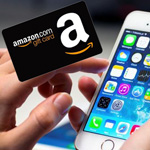 Panel Recruit: Auto Buyers - Free $40 Amazon Gift Card!
Score a FREE $40 Amazon Gift Card for participating in this study! Simply download and keep the app active on your device(s) over the next 30 days, participate in the check-in survey, and complete the final survey at the end and you will receive a Free $40 Amazon Gift Card! See if you qualify for this study now!
GET IT NOW!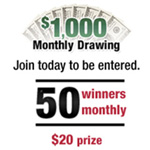 E-Poll $1,000 Monthly Giveaway!
Join e-poll today for a chance to win $1,000 this month! 50 winners will get $20! You can also earn gift cards to to Amazon, Starbucks, Target, Walmart and more really easily. It's totally Free and a great way to get some extra cash & gift cards!
GET IT NOW!