Surveys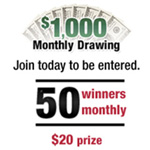 E-Poll $1,000 Monthly Giveaway!
Join e-poll today for a chance to win $1,000 this month! 50 winners will get $20! You can also earn gift cards to to Amazon, Starbucks, Target, Walmart and more really easily. It's totally Free and a great way to get some extra cash & gift cards!
GET IT NOW!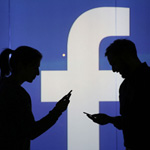 Facebook Users Wanted - Free $2.00 PayPal!
Do you use Facebook? If so, you may qualify for this exclusive community. Take surveys and complete tasks for cash. Those who complete the qualifier survey will be paid $2.00 via PayPal. There are only 1000 spots available for this community, so hurry - see if you qualify today.
GET IT NOW!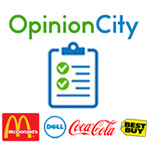 OpinionCity - Make Up To $500+ Every Week!
Companies like McDonalds, Coca Cola, Dell, Best Buy & more need your feedback! Join for Free today & make up to $500+ every week!
GET IT NOW!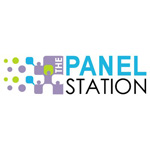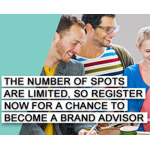 Brand Advisors Wanted - Test New Products - Earn Cash!
Join this exclusive panel, and get a sneak peek at what your favorite brands are working on. You'll also receive cash rewards for your feedback!
GET IT NOW!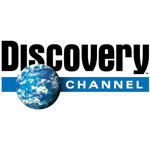 Discovery Channel Recruit - Sneak Peeks & Win Prizes!
Are you a fan of Discovery Channel, Animal Planet, TLC, ID, Science Channel, or Velocity? If you are, then you're invited to join this exclusive online community and become a Discovery Influencer. If selected you will become a member of an exclusive community, be the first to learn about new show ideas and be invited to participate in online surveys and video activities the chance to win prizes for every activity you complete! They're currently looking for 18-24yr olds.
GET IT NOW!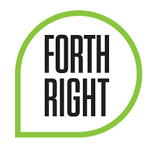 Top Brands Need Your Input - Make Instant Extra Cash!
This one is currently looking for males only. At Forthright, you take surveys, you get rewarded. It's as simple and awesome as that. There are NO minimums to redeem rewards, payments are instant, and users even get loyalty credit when they disqualify from a survey. No more walking away empty-handed- get paid for taking surveys today.
GET IT NOW!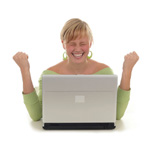 Help Improve The Internet - Win Cash!
Join PermissionResearch for your chance to win up to $100,000 cash in the "Your Opinion Matters" sweepstakes! PermissionResearch is part of a prestigious online market research community with over 2 million members worldwide. After you join you will receive an instant win game link for a chance to win $100,000! Every instant win game link will give you a chance to win $50, $2500, $5000, or even $100,000!
GET IT NOW!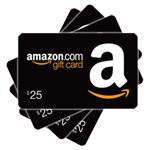 Free $5-$50 Amazon Gift Card - Everyone Wins Something!
Everyone wins something! Join MobileXpression & get rewarded! This is a rewards program that you can install on your phone or tablet. You'll need to be active for 7 days in order to receive a gift card. Earn rewards plus a chance to win 1 of 700 prizes! Hurry, spots are limited each month!
GET IT NOW!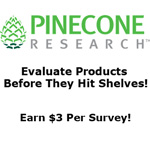 Pinecone Research - Product Testers Wanted!
Register to test & evaluate new products before they hit the shelves right in the comfort of your own home! Earn $3 for each review/survey you complete.
GET IT NOW!