Surveys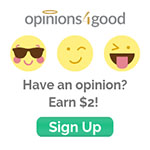 Get $2.00 Right Now!
Got an opinion? Opinions4Good will pay you to share it! Easily accumulate cash and get automatic payments via PayPal. They make it worthwhile with exclusive earning options. It's like printing money with your mind! You won't get rich, but your thrifty side will love you! You'll get $2 just for filling out your profile!
GET IT NOW!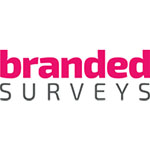 Branded Surveys - Now Recruiting!
Join Branded Surveys, one of the world's leading market research communities - rewarding you for your opinion! Collect points for every survey you complete! Redeem your points in the form of gifts cards or cash via PayPal or Branded Pay. There are also fun daily challenges, polls, product and services offerings!
GET IT NOW!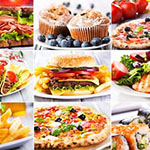 $115 Paid Food Focus Group!
Participants are needed for a Paid Food Focus Group! Just sign up for free, confirm your email and see if it's available to you. Those who participate in this focus group will be paid $115 for their time and opinions.
GET IT NOW!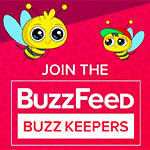 BuzzFeed Buzz Keepers Community
If you're a fan of BuzzFeed, check out their new community called BuzzKeepers. They are looking for teens and young adults to share their opinions on a wide range of topics. In exchange, you can win some great prizes!
GET IT NOW!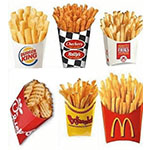 Taste Testers Wanted
Earn cash for participating in taste tests, private panels, focus groups, clinical trials, in-home usage tests, and more! It's totally Free & your payments will be deposited into your PayPal account each time you participate! Sign up Now!
GET IT NOW!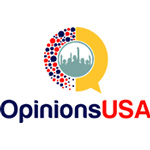 OpinionsUSA - Now Recruiting - Fantastic Rewards!
Your opinions and experiences matter, and your time is valuable. You will be rewarded with electronic and physical gift cards like Amazon, Target, Starbucks, Amex and more for everything you contribute as part of the OpinionsUSA Community panel. Participate in fun surveys. Vote in polls. Take part in special activities you are invited to. The more you participate, the more you earn. It's that simple and totally Free! Get in Now! They're currently looking for Males.
GET IT NOW!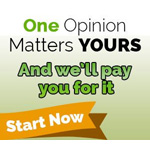 Cash For Product Tests!
OneOpinion pays you Cash for completing online marketing studies & product sampling! With high-paying studies and free sample tests, it's easy & fun to earn your first $25. Get in now, they've just opened up more spots!
GET IT NOW!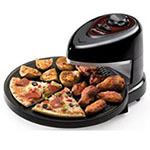 Win a Pizza (and more!) Maker
This pizza maker is a fast and easy way to prepare convenience foods. Quickly heats and browns frozen chicken wings and nuggets, quesadillas, jalapeno poppers, pizza rolls, fish fillets, egg rolls and more. Even bakes cookies and cinnamon rolls from refrigerated dough. Bakes your favorite pizza too! Simply join VIP Voice for free, confirm your email and go to the reward center for your chance to win this awesome Pizza Maker!
GET IT NOW!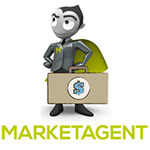 Market Agents Needed - Earn Paypal Cash or Amazon Gift Cards!
Join the Market Agent research panel and get paid to share your opinion on various topics and products. You'll earn points that can be redeemed for Paypal Cash or Amazon Gift Cards. It's super easy to earn fast.
Right now, 100 points equals $1.15
Earn Points For:
- Referring Friends (100 Points Each)
- Registering (150 Points)
- Updating Your Profile (50 Points)
- Participating In Surveys (10-250 Points)
GET IT NOW!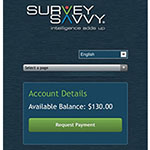 Claim Your $5.00 Credit Now!
Install the SavvyConnect App and earn an EASY $5.00 every month on EACH device you have SavvyConnect installed! Just be sure to keep your app installed through the 10th of the following month after sign up to ensure your $5 credit is validated and approved. You'll also be sent some great paid research opportunities throughout the month!
GET IT NOW!