Clothing/Jewelry/Shoes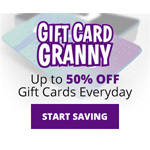 Gift Card Granny - Get Free Gift Cards!
Sign up for the Gift Card Granny email newsletter and receive 100 points toward Free Gift Cards. You'll also get access to brands, contests and giveaways. Please check your inbox to confirm your email address, you'll be 100 points closer to earning a free gift card!
GET IT NOW!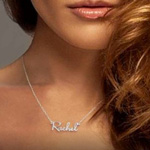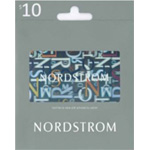 Free $10 Nordstrom Gift Card
Join Nordstrom Rewards by July 9th to get a Free $10 Nordstrom Gift Card good between July 21 and August 6. If you apply for their credit card, you'll get $20.
GET IT NOW!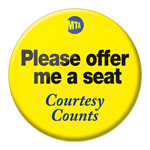 Free Courtesy Counts Buttons
To make traveling easier for mothers-to-be, the MTA is offering a Free Button to encourage fellow subway, bus and train riders to offer a seat to pregnant women. They're are also offering a free button to encourage fellow riders to offer a seat to the disabled.
GET IT NOW!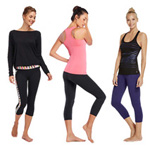 Get Fit with Fabletics!
Co-founded by Kate Hudson, Fabletics offers the very best in fitness apparel for women that looks great & fits your budget! Yoga clothes, running clothes, cycling clothing, gym clothing and outdoor wear featuring forward-thinking design and cutting-edge fabrics and technologies. Sign up for Free today and and receive VIP perks such as Reward Points and exclusive offers!
GET IT NOW!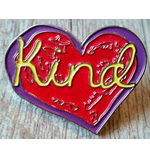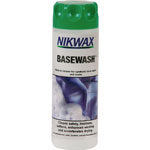 Free Nikwax BaseWash Sample
Just take a short quiz (don't worry, you can keep trying if you get the answers wrong) and they'll send you a Frree Nikwax BaseWash Sample. Safely cleans synthetic active clothing, while removing stubborn odors. BaseWash also accelerates drying and improves wicking of synthetic layers. Great for cycle jerseys, yoga pants, running clothes, workout gear, and more.
GET IT NOW!