Product Testing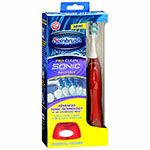 Free Arm & Hammer Spinbrush Sonic ProClean Toothbrush
Sign up with Product Report Card and you can get a Free Arm & Hammer Spinbrush Sonic ProClean rechargeable toothbrush to try and give your honest feedback on.
GET IT NOW!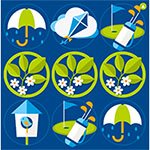 Spring Scratch n' Match Game!
Sign up with VIP Voice for free (make sure to confirm your email) and play the new Scratch n' Match Game! Just match 3 symbols in a row to win a prize!
GET IT NOW!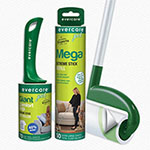 Free Evercare Lint Rollers
Apply to become an Evercare Product Tester for the chance to try and review Evercare Lint Roller products for free! Click the 'Apply Now' button on their Facebook post to apply.
GET IT NOW!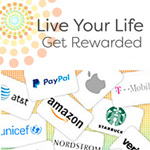 LifePoints Panel Now Recruiting - Amazing Rewards!
Contribute directly to the world's largest companies and brands by participating in the LifePoints panel. Your opinions and views will influence brands across the globe to shape new products and services. In return for your contribution, you will collect LifePoints that always turn into amazing rewards! Get in Now!
GET IT NOW!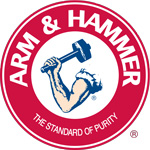 Free Arm & Hammer Personal Care Kit
Get a Free Arm & Hammer Personal Care Kit. Register or log in and confirm your account via email. Then visit your dashboard, check for the 'New Mission for You' and fill out the survey to see if you qualify.
GET IT NOW!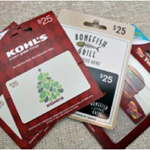 Free Gift Cards From Earning Station
Earning Station is the easiest way to earn gift cards online! Just sign up, confirm your email & start earning free gift cards today - it's easy & free! You can earn $10 in just 10 minutes!
GET IT NOW!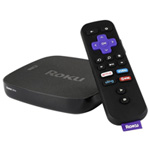 Free Roku Product Testing
Sign up for the Roku Product Testing Community for a chance to test future Roku products. After you complete your profile they will contact you when new opportunities are available.
GET IT NOW!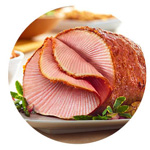 Product Testers Needed - Honey Baked Ham & More!
OneOpinion pays you Cash for completing online marketing studies & product sampling! With high-paying surveys and free sample tests, it's easy & fun to earn your first $25. They recently had a HoneyBaked Ham product test! Sign up now so you don't miss out on the next product test.
GET IT NOW!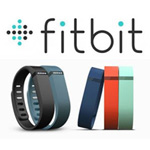 Fitbit Field Testing Community
Sign up to be a Fitbit Field Tester. This community is open to everyone who wants to help improve Fitbit products through Field Testing. By joining this community you'll be eligible to be invited to field testing programs as they become available.
GET IT NOW!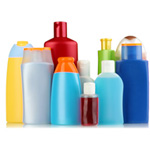 Get Paid To Test New Products!
Valued Opinions is now recruiting! Get paid to test new products and tell brands exactly what you think! You will be paid up to $5.00 for every product you test and survey you take! Get in Now!
GET IT NOW!