Product Testing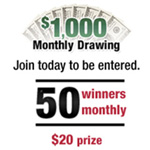 E-Poll $1,000 Monthly Giveaway!
Join e-poll today for a chance to win $1,000 this month! 50 winners will get $20! You can also earn gift cards to to Amazon, Starbucks, Target, Walmart and more really easily. It's totally Free and a great way to get some extra cash & gift cards!
GET IT NOW!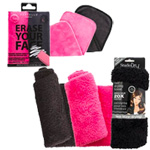 Free Studio Dry Turban Towel or Erase Your Face Cloths
Sign up for the chance to try out 1 of 2 beauty must-haves - The Studio Dry Turban Hair Towel and the Erase Your Face Makeup Removing Cloth for free with The Insiders! Just register or login and apply for your chance to receive a Free Magic Beauty VIP Package!
GET IT NOW!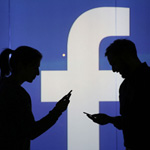 Facebook Users Wanted - Free $2.00 PayPal!
Do you use Facebook? If so, you may qualify for this exclusive community. Take surveys and complete tasks for cash. Those who complete the qualifier survey will be paid $2.00 via PayPal. There are only 1000 spots available for this community, so hurry - see if you qualify today.
GET IT NOW!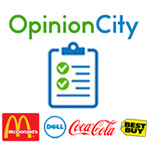 OpinionCity - Make Up To $500+ Every Week!
Companies like McDonalds, Coca Cola, Dell, Best Buy & more need your feedback! Join for Free today & make up to $500+ every week!
GET IT NOW!
Free Box Of Nexxus Keraphix Products
Crowdtap has a new mission available. Just register or sign into your account & apply and if you're selected you will receive a Free Box Of Nexxus Products! The box will include: Nexxus Keraphix Shampoo, Conditioner, Gel Treatment, Mask and Dry Shampoo.
GET IT NOW!
Free Stanley 6-Way Screwdriver
This is from Trybe. Login or register and apply to get a Free Stanley 6-Way Screwdriver! Convenient and space saving, ideal for kitchen drawer or car - no need for extra screwdrivers.
GET IT NOW!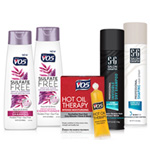 Free VO5 and Salon Grafix Product Kit
Digitry has Free VO5 and Salon Grafix Product Kits available! The kit includes 5 full-size hair products – VO5 Sulfate-Free Moisturizing Shampoo & Conditioner, VO5 Hot Oil Treatment Therapy, Salon Grafix Dry Shampoo, and Salon Grafix Shaping Hold Unscented Hairspray!
GET IT NOW!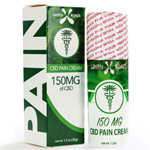 Paid Studies - Free CBD Pain Cream!
Sign up to participate in a new research trial of Cannabidiol (CBD) for pain. It's completely free and there are also several studies that will pay you to participate. Simply enter your info to see if you qualify!
GET IT NOW!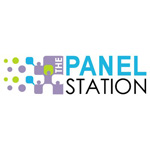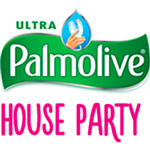 Palmolive House Party
Apply to host a Palmolive House Party! If selected you will receive an Exclusive Party Pack that includes: Full-size bottle of Palmolive Ultra Strength, Full-size bottle of Palmolive Ultra Oxy Power Degreaser, Oven Mitt, Chef hats, and more!
GET IT NOW!