Surveys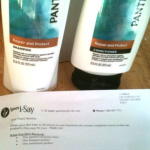 Free Full-Size Products Shipped!
Join Ipsos i-Say and get paid to test out full sized products plus earn fantastic rewards! They send out some great products to test here! You get to keep them and they pay you for your opinion on them. They also offer some great contests & prizes for dedicated members. This is a great one - don't miss out!
GET IT NOW!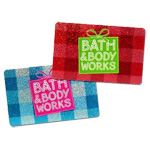 Earn Free Bath And Body Works Gift Cards and More!
If you like to voice your opinion, don't miss out on this! Right now you can share your opinion and get free Bath & Body Works Gift Cards & More! Just register for free - it's easy! You can also choose gift cards from Amazon, Jelly Belly, CVS, Fandango, Lowes and many others!
GET IT NOW!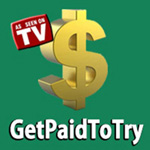 GetPaidToTry - Earn Extra Cash for Trying Products!
Earn Extra Cash for trying products you like! Sign up for Free today and get a $5 Instant Activation Bonus. Complete Your Registration and be eligible for a $20 Bonus!
GET IT NOW!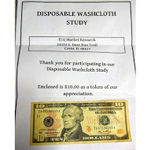 Get Cash In The Mail For Testing Products!
Opinion Outpost sends fun, short surveys & product tests with cash to pay you for your time! This one in the image was for a disposable washcloth study they sent out. You can complete online surveys too. Simply create a free account and confirm your email. Plus, five new sign ups will be randomly chosen to win $100.
GET IT NOW!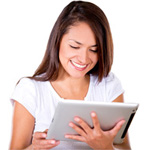 Panel Pay Day - Currently Recruiting!
Sign up with Panel Pay Day and earn $25-75 per survey! Join Now. It's Free! Don't miss out on this one, it's awesome!
GET IT NOW!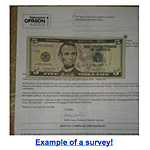 Free $5 in the Mail (Snail Mail)!
Consumer Opinion Institute is currently looking for Males & females to earn cash and prizes for taking surveys online & through the US mail. They send paper surveys through the mail at random and usually with a $5 bill included! Sign up for Free and be sure you confirm your email!
GET IT NOW!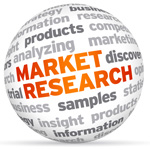 Market Research Opinions - Now Recruiting!
Market Research Opinions is now recruiting! Test products, earn rewards and help impact decisions behind your favorite brands. You will have the opportunity to earn rewards and prizes often! Join today for a chance to win $125!
GET IT NOW!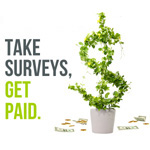 Survey Junkie
Take Surveys - Get Paid! Earn $1-$20 per survey. Earn up to $150 for Focus Groups! Try Free Products! Sign up for Free and start earning some easy money!
GET IT NOW!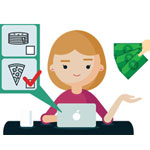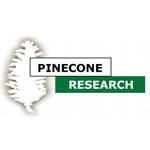 Pinecone Research - Open to Everyone - Hurry!
Pinecone Research is actively recruiting NEW panelists! Register to evaluate new product ideas in the comfort of your own home and earn cash rewards for your opinions. Keep the products you test! Plus, you can also win Cash prizes! This is The BEST Research Company out there and they don't accept new members very often. Get in Now!
GET IT NOW!