Product Testing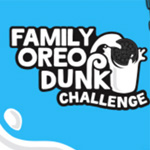 Family OREO Dunk Challenge Party
Apply to host a Family OREO Dunk Challenge Party! If you're selected, you will receive an exclusive Party Pack that will contain: Coupons for Free OREO Cookies, OREO Sweatbands, OREO Magnetic whiteboard and more! There are 700 spots available!
GET IT NOW!
Free Sanex Soap For Sensitive Skin
Sign up with Toluna, confirm your email, then click on Explore/Test Products and you'll see the Sanex Soap Product Product Testing Opportunity. There are 600 spots available. If you're selected you will receive Free Sanex Soap For Sensitive Skin to test & keep. Just for signing up, you'll be entered into their monthly cash drawing of prizes totaling $4,500!
GET IT NOW!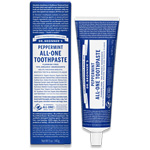 Free Rejuvenate Cleaning & Restoration Product Samples
As an official product sampler of Rejuvenate, you'll be invited to try new cleaning, restoration and concept products. You'll also be part of an exclusive team that influences product development and future marketing. And here's the best part…you'll get exclusive coupons and product samples – all for free!
GET IT NOW!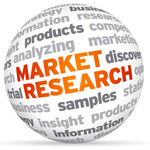 Market Research Opinions - Rewards & Prizes Often!
Join Market Research Opinions and share your opinions about items in the news, and products and services you use. You will have the opportunity to earn rewards and prizes often! Sign up today!
GET IT NOW!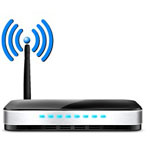 Digital Reflections Community - Free Meter + Easy Cash!
Take a one-minute survey to verify eligibility into the Digital Reflections Community. If you're eligible, a meter will be shipped to your home totally free of charge. When you connect the meter to your internet connection you will receive $25.00. You will receive an additional $25 once the meter has shared data with the community. You will also earn an extra $10 per month for just keeping the meter installed!
GET IT NOW!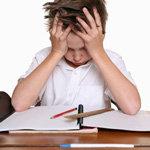 Pediatric ADHD Study - Payment up to $700!
Have a child with ADHD? If you're the parent of a child between the ages of 6 and 12 years of age who has been diagnosed with ADHD, your child may qualify for a local research study. But don't delay – space is limited! Payment up to $700. No-cost study-related care from local doctors. No-cost study medication.
GET IT NOW!
NiceQuest Panel - Earn Free Gifts!
Join NiceQuest and Earn Free Gifts in exchange for your opinion! Share your opinions of everyday products and earn Caracolas for each survey you complete. Redeem them for hundreds of different gifts like electronics and home accessories, phone, cosmetics and gourmet products, experiences, movie tickets and much more!
GET IT NOW!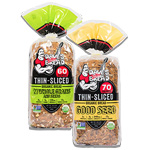 Possible Free Dave's Killer Bread
Mom Ambassadors selected for this opportunity will receive vouchers to purchase Dave's Killer Bread and try it with their group, product information sheets, plus additional DKB gifts as a thank you!
GET IT NOW!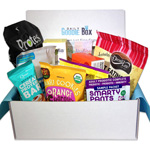 Free Goodie Boxes!
Daily Goodie Box sends out Free Goodie Boxes every day! Sign up now for your chance to get one. Shipping is Free. No credit card required EVER!
GET IT NOW!