Product Testing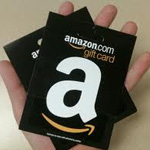 Get Paid to Sample Products!
As Seen On Good Morning America! Get Paid To Sample Products! Report How You Like Products They Send To You. Keep the products you test. You'll get a $5 bonus just for signing up! You can be paid via PayPal or check .. your choice!
GET IT NOW!

Samplicious Daily Survey Router
Answer Surveys from Major Marketing Research Firms and get Fabulous Rewards! You can take surveys, and earn rewards Daily!
GET IT NOW!