Product Testing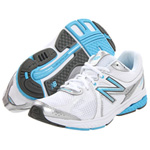 New Balance Shoes Product Testing
Product testing is available for adults or juniors. If you are an adult with very small feet, you may sign up for the Junior Testing! Sign up here for New Balance Shoes Product Testing.
GET IT NOW!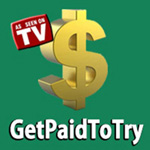 GetPaidToTry - Earn Extra Cash for Trying Products!
Earn Extra Cash for trying products you like! Sign up for Free today and get a $5 Instant Activation Bonus. Complete Your Registration and be eligible for a $20 Bonus!
GET IT NOW!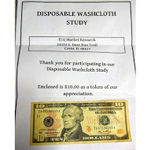 Get Cash In The Mail For Testing Products!
Opinion Outpost sends fun, short surveys & product tests with cash to pay you for your time! This one in the image was for a disposable washcloth study they sent out. You can complete online surveys too. Simply create a free account and confirm your email. Plus, five new sign ups will be randomly chosen to win $100.
GET IT NOW!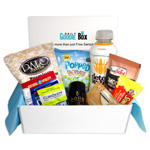 Free Goodie Boxes!
Daily Goodie Box sends out Free Goodie Boxes every day! Sign up now for your chance to get one. Shipping is Free. No credit card required EVER! Be sure to visit their Facebook page, they're giving out Bonus Boxes on every post!
GET IT NOW!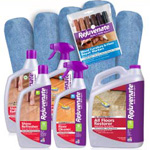 Free Rejuvenate Cleaning & Restoration Product Samples
As an official product sampler of Rejuvenate, you'll be invited to try new cleaning, restoration and concept products. You'll also be part of an exclusive team that influences product development and future marketing. And here's the best part…you'll get exclusive coupons and product samples – all for free!
GET IT NOW!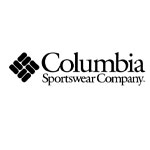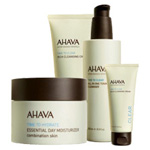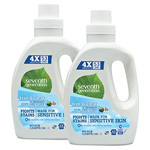 Possible Free Seventh Generation Free & Clear Laundry Detergent
Log in or register with Seventh Generation Generation Good and look for the 'Qualify to Receive a Product to Try' mission. Complete the survey to see if you qualify. If you do, you can then visit your dashboard and claim your Free Seventh Generation Free & Clear Laundry Detergent! Hurry, these missions fill up fast!
GET IT NOW!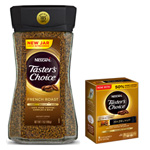 Free Nescafe Taster's Choice Coffee Pack
Smiley360 Members login to your account to see if you have an invite into the Nescafe Taster's Choice Coffee Mission. You will receive a free Smiley Kit that contains: Nescafe Taster's Choice Booklet, Coupon for a Free new 7oz glass jar of Nescafe Taster's Choice coffee, Full-size stick pack carton of House Blend and 3 Coffee Recipe Cards.
GET IT NOW!