Games

Inspector Magnusson: Murder on the Titanic
Unravel a tale of murder and conspiracy on the famous RMS Titanic. Help Professor Jakob Magnusson as you travel from the depths of the engine room to the finest suites aboard the great ship to uncover who murdered lowly coal tender Charles Taylor, and why. Solve puzzles and expose clues in this thrilling adventure to piece together the evidence that reveals the dark conspiracy connecting the murder to the doomed ship's tragic destiny! Play Inspector Magnusson: Murder on the Titanic Free!
GET IT NOW!

Top Secret Finders
Welcome to Top Secret Finders, the government created special division to investigate archives of extraordinary highly classified cases. Your first mission is to save a small town from a dangerous device. Use your Hidden Object skills to uncover the truth about a government conspiracy and stop the villain in his tracks! Play Top Secret Finders Free!
GET IT NOW!

Living Legends: Frozen Beauty
There are many secrets awaiting you in the Queen's castle, but the biggest dangers lie beneath the icy mountain passes in Living Legends: Frozen Beauty, a chilling Hidden-Object Adventure game. Play Living Legends: Frozen Beauty Free!
GET IT NOW!

Mystery Case Files ®: Dire Grove
Use your wits and Hidden Object talents to follow the trail of a group of missing graduate students in Mystery Case Files: Dire Grove! Play Mystery Case Files: Dire Grove! FREE!
GET IT NOW!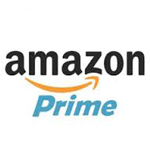 Amazon Prime - Free 30-day Trial!
This is a great time to sign up for a 30-day Free trial of Amazon Prime. Prime members enjoy Free 2-day shipping on over 30 million items, unlimited streaming of thousands of movies and TV shows, streaming of millions of songs, unlimited photo storage, free Kindle ebooks and more.
GET IT NOW!


Play American Pickers Free!
Go on the ultimate treasure hunt in Pickers! Collect and appraise valuable items and haggle with buyers in this unique Hidden Object game! Play Pickers Free for one hour.
GET IT NOW!

Antique Road Trip USA
Grace and James Anderson are newlyweds with a growing antiques business. Visit fantastic cities like Cheyenne, Memphis, and Austin with them and solve different types of puzzles in this fun and exciting Hidden Object game. Play Free for 60 minutes!
GET IT NOW!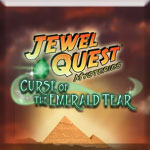 Play Award-Winning Games for Free without Time Limits!
Jewel Quest Heritage, Jewel Quest II, JoJos Fashion Show 3, Jewel Quest Solitaire II, Mah Jong Quest III
GET IT NOW!

Legends of Atlantis: Exodus
Atlantis is facing its end of days and it's up to you to save the people and their kingdom in Legends of Atlantis: Exodus! Massive tidal waves are sweeping away its coasts, earthquakes shake its mountains, its fields are in flames and its cities are falling apart. You are tasked to help evacuate the people and collect ancient Atlantean artifacts on the way. Over 50 addictive levels and beautiful locations. Play Legends of Atlantis: Exodus Free for 1 hour!
GET IT NOW!