Games

Bloom! Share Flowers With The World: Valentine's Edition - Play It Free
Get Bloom! Share flowers with the World: Valentine's Edition and help Jasmine mange a busy flower shop. Share in her passion for flowers. Plant, harvest, gather and arrange custom bouquets in this top rated Time Management game. Rated 4 out of 5 stars. Try it for Free!
GET IT NOW!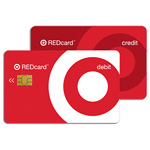 Christmas Stories - Tin Soldier Game - Play It Free!
Play the newest installment of the best-selling Christmas Stories game! Team up with the Nutcracker and your new friend, the Tin Soldier, to fight trolls and destroy the Baron's curse in this delightful Hidden Object Puzzle Adventure game. Play it Free!
GET IT NOW!
New Mystery Case File: Dire Grove, Sacred Grove - Play It Free!
For fans of the Mystery Case File games who have been anxiously awaiting the newest edition - it's here and it's already getting rave reviews. Play it Free!
GET IT NOW!


Big Fish Casino - Get 100,000 Free Chips
Free download! Play Big Fish Casino and enjoy slots, Roulette, Word Ace, Blackjack Texas Hold'em & more. Get 100,000 chips free when you sign up today!
GET IT NOW!

Easter Eggztravaganza 2 - Play It Free!
Have a fabulous Easter with Mike, Emma and their classmates while painting and hunting for Easter eggs and chocolate bunnies! Easter Eggztravaganza 2 is crammed with neat puzzles, gorgeous hidden object screens and mini-games that will make the whole family want to play time and time again. Play Easter Eggztravaganza 2 Free!
GET IT NOW!

Free Phantasmat Game from Big Fish Games
After crashing your car in the middle of nowhere, you stumble upon a mysterious town with a shady background. Uncover the secrets of the quiet town that was submerged in a dam accident in Phantasmat! Dive into this incredible Hidden Object Puzzle Adventure game and get to the bottom of this long forgotten tragedy.
Click here if you're on a PC, or here if you're on a Mac, click buy now, then enter code: BIGFISHCASINO to make it free.
GET IT NOW!

Hidden Expeditions: Smithsonian Hope Diamond Game - Play It Free!
You're on a train in the middle of nowhere, and a band of dangerous thieves demand you tell them where to find the Hope Diamond's shards. As the newest Hidden Expedition recruit, you've got to find the shards before they do. Your journey takes you from the Smithsonian Institution's iconic castle to the remotest jungle as you track down the missing shards and learn the Hope Diamond's secrets.
GET IT NOW!