Games

Legends of Atlantis: Exodus
Atlantis is facing its end of days and it's up to you to save the people and their kingdom in Legends of Atlantis: Exodus! Massive tidal waves are sweeping away its coasts, earthquakes shake its mountains, its fields are in flames and its cities are falling apart. You are tasked to help evacuate the people and collect ancient Atlantean artifacts on the way. Over 50 addictive levels and beautiful locations. Play Legends of Atlantis: Exodus Free for 1 hour!
GET IT NOW!

Play Gardenscapes
Create the perfect garden! Comb the rooms of a gorgeous mansion for hidden items and restore a once stunning garden to its former glory in Gardenscapes! Choose from tons of garden items and accessories to customize the garden to your taste. Become part of the city's community and partake in the competitive "Best Garden" contest. Become an outdoor décor pro in this cutting-hedge, Hidden Object game! Play Gardenscapes Free!
GET IT NOW!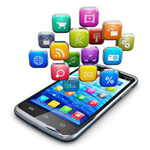 Amazon - Free Apps
Amazon is currently offering tons of Free Apps! Choose from Games, Cooking & Recipes, News, Music, Health and Fitness, Sports and more! These Apps are only available for a limited time. Before downloading, make sure the total is $0.00 as these prices do change frequently and without notice.
GET IT NOW!
Found: A Hidden Object Adventure - Free to Play
After crash landing on a mysterious and secluded island, you will need to quickly learn how to adapt and survive in Found: A Hidden Object Adventure! As you explore the island you will meet swashbuckling pirates, discover magical ruins and so much more as you unlock the island's secrets. Play Found: A Hidden Object Adventure Free!
GET IT NOW!

Gardenscapes: Mansion Makeover
Welcome back to Gardenscapes! Having restored the garden to its beauty and grandeur, it's high time to have some guests over to show off! The hall is in quite a dilapidated state: the wallpaper is curling and peeled, the fireplace cold and broken, and heaps of old newspapers lie scattered about. It's time to roll up the old sleeves once more, and with the heroic assistance of Austin the butler, turn the hall into a masterpiece! Play Gardenscapes: Mansion Makeover Free!
GET IT NOW!

Puzzler World 2 - Play for Free!
Take on even more challenging Puzzles in Puzzler World 2! Earn terrific trophies and take on the incredible Master Mode! Complete Puzzles to unlock bonus games and a spin of the all-new Prize Wheel. Earn different prizes that can be used on those especially challenging levels. Collect as many prizes as you can as you train your brain to take on the different styles of puzzles and dominate Puzzler World 2!
GET IT NOW!

Vacation Quest: The Hawaiian Islands
Explore exotic Hawaiian locations to complete tours & fill your vacation journal with achievements. Collect hidden Seashells to extend your tropical vacation by up to 7 days & unlock 7 bonus locations for even more Hidden Object fun! Play Vacation Quest: The Hawaiian Islands Free!
GET IT NOW!

Play The Lake House: Children of Silence Free!
Located at the edge of a gloomy lake and shrouded in fog, the house at the center of this story has stood empty for 15 years. Beckoned by what appears to be a ghost, a woman who lived there as a child returns to the house to solve a mystery that begins with an old photograph and ends in a secret room. Find hidden objects, solve puzzles and prepare yourself for an ending that will take you to a place darker than you can imagine! Play Lake House: Children of Silence Free!
GET IT NOW!

Hidden Expedition®: Titanic
It's your job to explore the wreckage of this once-majestic ship and collect antique artifacts for the Titanic Museum. Through 14 diving missions you will scour 17 locations on the ship for cleverly-hidden clues that will lead you to the ultimate artifact: The Crown Jewels. Get ready to lose yourself in a historic adventure of epic proportions!
Play Hidden Expedition®: Titanic Free!
GET IT NOW!

Deadtime Stories
A haunting Hidden Object Adventure game. Sinister thrills await in this gorgeously dark and unsettling telling of a real-life ghost story from New Orleans' shadowy history. Free trapped spirits, cast spells and unlock fragments hidden in the paranormal world to reveal the story of a misguided voodoo queen. Use your wits as you dive into a spooky world. Play Deadtime Stories Free for one hour!
GET IT NOW!