Food


Join the Folgers Wakin' Up Club
You'll be among the first to know about the special offers and the latest news from Folgers®. You also might receive special offers or samples via regular mail.
GET IT NOW!


Chicken of the Sea Mermaid Club
Join the Mermaid Club for Free products, a birthday gift, coupons, & more. (US)
GET IT NOW!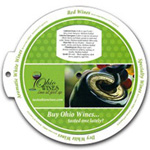 Free Ohio Wine Wheel
Get a Free Ohio Wine Wheel. A fantastic resource to learn more about Ohio wines, their taste profiles, and recommended food pairings.
GET IT NOW!

Free Catalog From Cheryl's
Whether you're shopping for your family, business associates or friends and neighbors, a delicious gift from Cheryl&Co. is guaranteed to bring you many thanks! View the catalog online or have a Free Cheryl's catalog mailed to you.
GET IT NOW!