CD/DVD

Free United for Human Rights Kit
Includes a DVD with a preview of the documentary, The Story of Human Rights, The Story of Human Rights and What Are Human Rights? booklets and a guide. (US)
GET IT NOW!


Disc Makers
Free Disk Makers SoundLab CD. (US)
GET IT NOW!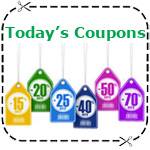 Today's Coupons & Sales
Tons of New Coupons have just been added! There are some fantastic Sales going on right now too! Get all of the latest exclusive coupons, great savings and fantastic deals! Updated throughout the day, every day!
GET IT NOW!

Youth for Human Rights
Free DVD, Booklet, Etc. From Youth For Human Rights. (Worldwide)
GET IT NOW!