As Seen on TV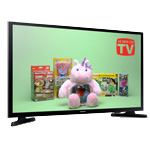 As Seen On TV Items Super Cheap + Free Shipping!
Right now you can pick up some hot As Seen On TV Products for $2.00-$10.00! All first time orders get free shipping no minimum and everyone gets free shipping on $25+
GET IT NOW!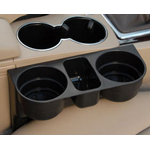 Car Valet - Buy One Get One Free!
Car Valet is the perfect way to store your extra cups and accessories in your car. It fits snugly between your seat and console with two extra cup holders and storage for phones and accessories, instantly giving you extra space.
GET IT NOW!



MicroBOOM Bluetooth Speaker & Speaker Phone
Are you looking for a portable Bluetooth speaker with hands-free calling? MicroBOOM provides high quality sound when you want to rock out to music, and crystal clear voice transmission when you want to talk on the phone. Wirelessly listen to music and talk on the phone anywhere or anytime that you choose even in your car! Just $29.99 and the shipping is Free!
GET IT NOW!