Enter to Win This Month's Prize
For the month of January we are giving away a Ninja Mega Kitchen System The winner will be selected on February 1, 2015.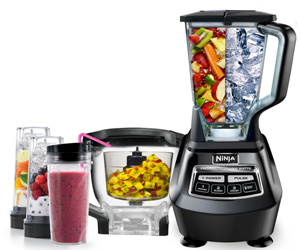 Thank You!
Please watch your email to confirm your subscription. Just click on the link in there & you will be all set. The winner is randomly selected from all subscribers on the list. If you do not confirm your subscription, you will not be added to the list.