As Seen on TV
Car Valet - Buy One Get One Free!
Car Valet is the perfect way to store your extra cups and accessories in your car. It fits snugly between your seat and console with two extra cup holders and storage for phones and accessories, instantly giving you extra space.
GET IT NOW!

Everlife Raspberries Plants Buy 2, Get 1 Free!
Would you like to grow your own delicious raspberries at home? With the Everlife Raspberry Plant, you can now enjoy plump rich tasting raspberries, without the expensive price. Raspberries are a nutrient rich source of antioxidants, a great source of fiber and are packed with Vitamin C! Get 2 Everlife Raspberries Plants for $10 plus S&H and get one Free!
GET IT NOW!


Banana Giant - Grow Your Own Bananas
Grow your own delicious bananas - indoors! Bananas are the perfect ingredient for cereal, pancakes, muffins and bread. Five times the vitamin A, five times the iron, 3 times the phosphorus and lots of potassium. Buy 1 Plant, Get 1 Plant FREE - only $10 + S&H.
GET IT NOW!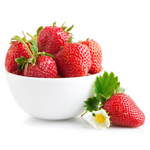 Climbing Strawberry Plant - Grow Your Own Strawberries At Home
Enjoy plump, juicy strawberries and make tasty treats with the Climbing Strawberry Plant. Strawberries are a nutrient-rich source of antioxidants and packed with Vitamin C. Buy 3 Plants, Get 3 Plants FREE for $10 + S&H
GET IT NOW!


Blueberry Giant Plants
Grow Delicious Blueberries in your very own backyard! No need to trek out to the grocery store just to buy old blueberries. With the Blueberry Giant you can grow your very own fresh, juicy blueberries. Buy 2 plants for just $10 + S&H and get one FREE!
GET IT NOW!


MicroBOOM Bluetooth Speaker & Speaker Phone
Are you looking for a portable Bluetooth speaker with hands-free calling? MicroBOOM provides high quality sound when you want to rock out to music, and crystal clear voice transmission when you want to talk on the phone. Wirelessly listen to music and talk on the phone anywhere or anytime that you choose even in your car! Just $29.99 and the shipping is Free!
GET IT NOW!

Flip Jack By Orgreenic
The Flip Jack Pancake Pan is the best way to make perfect sized, delicious pancakes. Flip Jack is made with OrGreenic nonstick ceramic coating so your food will come easily out of the pan with just a flip. Never mess up a pancake, again. Works great for omelets, French toast and grilled cheese too! Just $19.99 plus S&H.
GET IT NOW!